ARRIVING BY CRUISE SHIP
The above route is the way to the hotel from the Cruise Ship Terminal, total travelling time is approximately 30 minutes. The green path indicates the walking route and the pink path is the People Mover line. The People Mover is a monorail which saves both time and energy, costing only 1.50 euro each way. click on the following link for information and timetables.
Baggage porters are always available at the Cruise Terminal and at the People Mover (Transbagagli ph: 041 715272), offering their services at a much more economical price than a water taxi.
---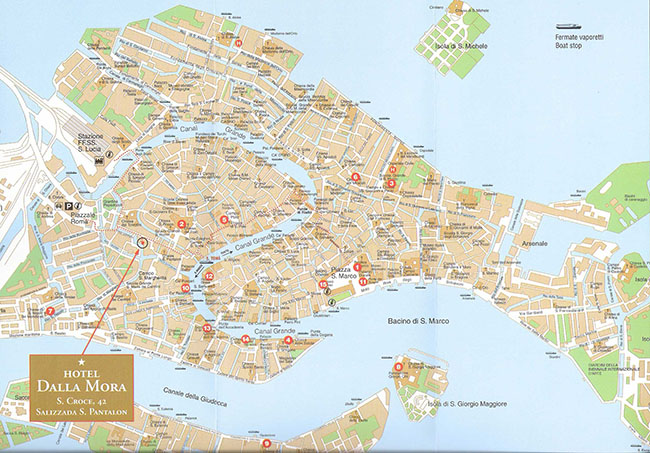 Map of Venice showing the location of Hotel Dalla Mora. click here to enlarge map
---
View on Google map
---