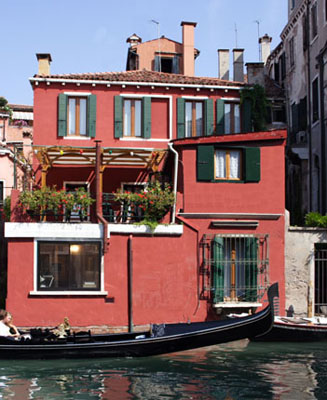 - We are in an ideal position, just a short walk from the arrival terminals.
- No need to spend money on a waterbus ride (15 euros for 2 people), because you can reach us on foot.
- There is always a concierge on hand (day and night) to help with whatever might be needed.
- Internet via wifi is available in all the rooms, free of charge.
- The hotel looks out onto a sizeable canal, in a romantic spot in Venice.
- The price includes breakfast served in the hotel.
- A large terrace is open to all guests during the day.
- We are a family-run operation: two brothers, Alessandro and Francesco Aidone.